.Newsletters

Keeping your customers, staff and suppliers informed of your business activities. A Newsletter is a very powerful part of a company's collateral.
We have successfully designed publications & newsletters for large and small businesses alike. We take your content and bring it to life by designing a visually intriguing, collective piece that is clear & effective.
For more information on Spinfinity's products and services click here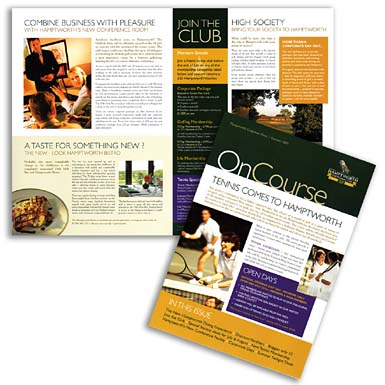 Hamptworth Golf & Country Club
This New Forest golf and country club has earned a reputation among
golfers for its challenging design and presentation. The 'On Course' newsletter is one of a series of documents that Spinfinity created as part of an ongoing programme to raise awareness of the club and its continued development.