Brochures

Custom brochures are an effective way to give your
customers the information they need without the time
and size limitations of other marketing materials.
.
By creating a portable, tangible communication
medium, customers are able to take the information
to go and review it on their own time, maximising its
effectiveness.
For more information on Spinfinity's products and services click here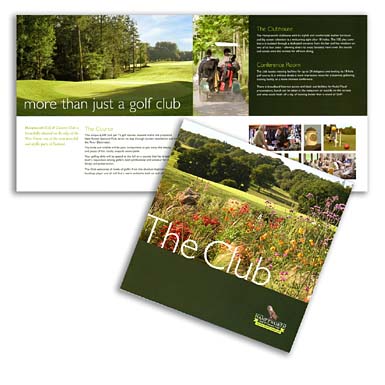 Hamptworth Golf & Country Club
This New Forest golf and country club has earned a reputation among
golfers for its challenging design and presentation. This corporate folder is a one of a series of documents created by Spinfinity as part of an ongoing programme to raise awareness of the club and its activities.